Back in the saddle, but slowly
Thank you for finding Louisville Community Acupuncture. Our world is now different with corona around. For an initial period of re-opening we will be utilizing our two private treatment rooms for visits.
Appointments will be scheduled in half hour blocks and the visit will last for 45 minutes total to allow us enough time to clean between patients. We will not have patients in the waiting room to maintain social distancing, so please do not try and enter the building until it is time for your treatment.
We are also requiring patients to wear masks while in the office for treatments.
The new sliding scale will be $30-$50 (new patient fee of $10 additionally on first visit). For those that have recliner club prepaid treatments, we unfortunately cannot use those for treatment at this time–we will need to wait until we get some semblance of a community set up again.
As we have a very limited schedule, missed appointments will be invoiced and you will not be allowed to reschedule until it has been paid.
We appreciate your understanding during all of this.
LCA staff
We're gonna get through this. We're gonna get through this together.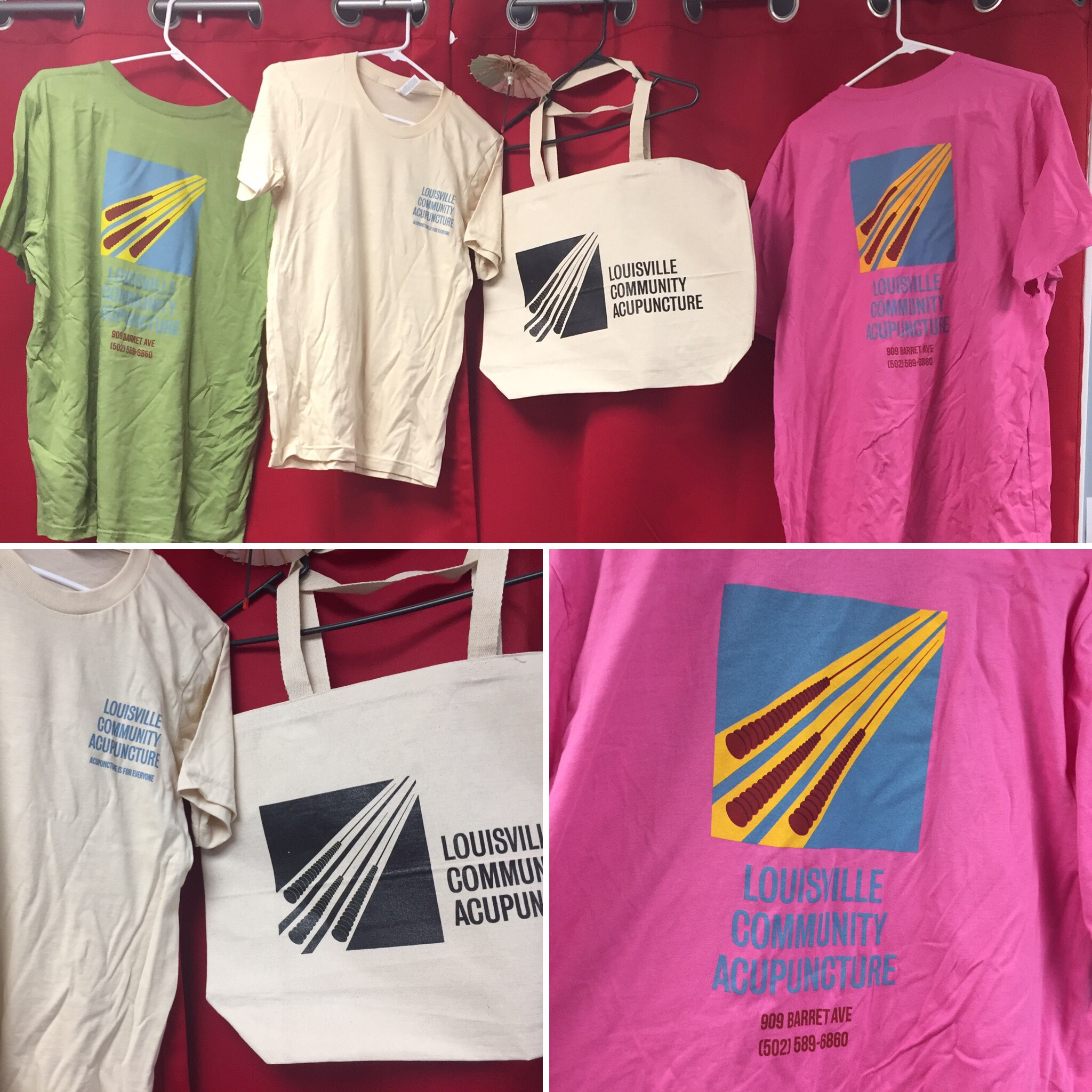 Everyone has probably had a full range of experiences from this pandemic. We know there are many people over worked and exposed and under worked and more vulnerable. We are at home with the kids. We are away from family far away and near by.
We feel that. We moved into a new building, hoping to celebrate all the support our community has shown us these past years. Things could be worse on our end, but they are definitely not as great as they were. And we miss poking and are still trying to figure out what we will look like when we all come out of this.
If you would like to help us in the meantime…we are offering our T-shirts and Totes (normally $20 and $25) on a sliding scale of $35-$50 right now and we will include a free acupuncture treatment when we re-open.
Other ways we could provide service is with herbal formulas we have in stock to address a range of concerns from allergies, digestive issues, pain and sleep.
Please contact us via e-mail or phone 502-589-6860. We are generally available for curbside weekdays from 10am-1pm and 230pm-5pm. All payment options available.