Our Practitioners
Mike and Margaret
Mike and Margaret moved up from the over-sized state of Texas at the end of 2013, just in time for the winter of all winters in Louisville, Kentucky.  They both really like acupuncture and really only community acupuncture at that.  It makes this job a lot more fun.
Both Mike and Margaret have completed acupuncture and Oriental medicine training at AOMA – Graduate School of Integrative Medicine in Austin, TX and are both certified as acupuncturists by the Kentucky Board of Medical Licensure and the National Certification Commission for Acupuncture and Oriental Medicine (NCCAOM).
Margaret comes from a small town in West Texas called Marfa.  Mike was raised a preacher's kid with two parents in the USAF who landed the family in San Antonio, TX in 1992.  They're a long way from home but wouldn't want to be acupuncturists anywhere else.
They are professionals, but they feel like you can be relaxed and enjoyable and be professional at the same time.  So jokes are welcomed.  You may see them wearing a t-shirt and shorts instead of a tie and a white coat.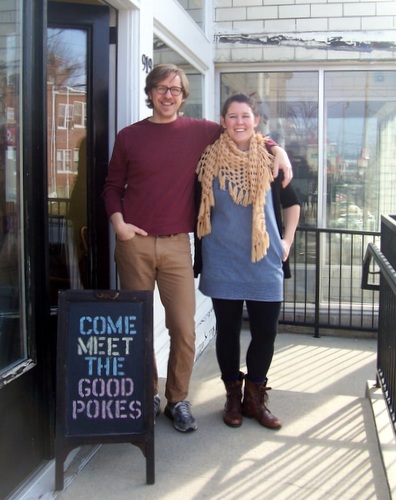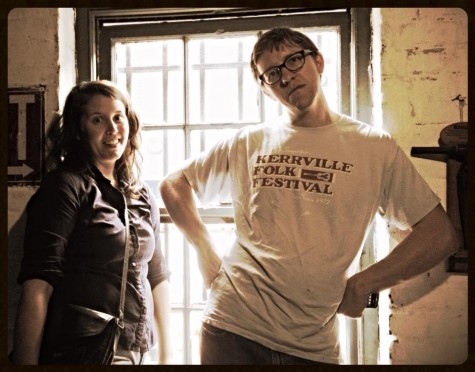 Note: Picture taken at area distillery on our second trip here. We had a fine time.
Eric Moore
Eric is a licensed acupuncturist and he graduated form the Academy for Five Element Acupuncture with a Master of Acupuncture. He also has a massage/bodywork certificate from Pacific College in San Diego. He first became interested in holistic health by learning plant medicine in Central and South America.
He has a deep appreciation for nature and brings imagery and insight of nature into his practice.
Eric loves to send time hiking our city parks, enjoys urban farming and playing basketball with his son.
Contact Us
Contact form description text