Black Friday Acupuncture
If you start typing "Black Friday" into google now it will probably start showing you results for things like "DEALS" or "Ads" or "chaos". And you can find millions of photos like the one below. And apparently it's not enough for shoppers to compete against themselves for the goods anymore, now they are having the deals themselves compete. Who saw that coming?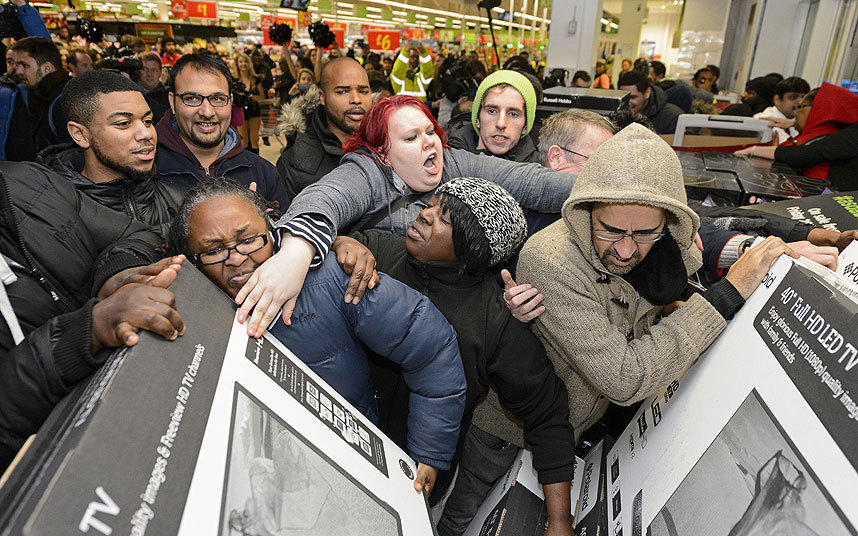 We're gonna do a 180 on all that energy and be our usual serene selves. Louisville Community Acupuncture will be offering free treatments on Friday, November 27th for anyone that wants to stop by between 10am and 2pm. Put down the cash and the plastic and come take care of yourself for a bit.
First time or 40th time. Use this as that chance to bring a friend or family member who is visiting from out of town and doesn't have community acupuncture available to them. Show them that people coming together doesn't have to be a stampede where we push over someone who looks like our neighbor for a sweet television set, because he only "looks" like our neighbor and probably isn't actually him.
So don't worry about scheduling. Just show up. Please don't camp outside the door all night waiting to be the first in. Totally unnecessary. We'll get you cozy in a recliner for some acupuncture in no time. Let's make this a fun day and remind ourselves that peace of mind and a healthy body are gifts you can't put a price tag on.
But in case you need it, here's a list of local black friday deals and times and tickets to the madness.