How Can Chinese Herbs Work For You?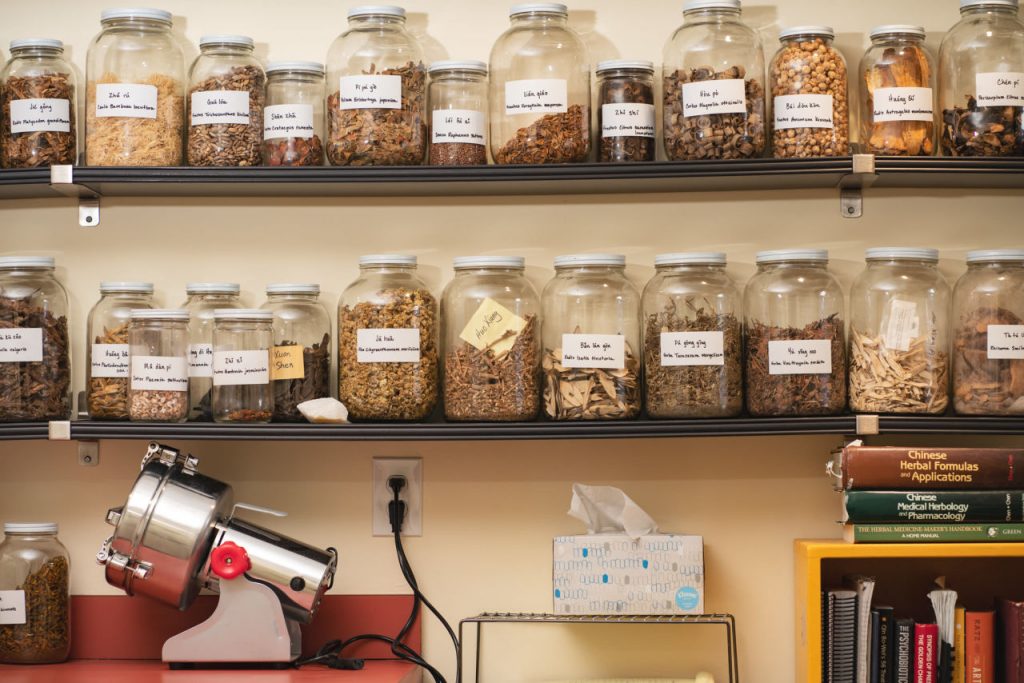 Plenty of patients want to know, are Chinese herbs for me? Is it safe to take? When can I see results? The answers are yes and yes, they are safe and it depends on your condition. As we like to put it, Chinese herbs are your take home acupuncture.
Western terminology classifies Chinese Herbology as botanical supplements, we refer to them as Chinese herbal therapy. Herbology has been in practice for a long time around the world. Chinese herbal therapy differs from Western herbology in at least a couple of respects: 1) the herbs used, obviously, and 2) more commonly using formulas consisting of multiple herbs in Chinese medicine than single herbs. Today the most common reason a patient at LCA would use Chinese herbs would be for immune response, digestive disorders, reproductive health, and acute or chronic pain.
Our acupuncture training included hundreds of didactic and clinical hours of study with Chinese herbology. We are also board certified by the NCCAOM (National Center for Complementary and Alternative Medicine).
The purpose of Chinese herbs is very similar to acupuncture–to balance the body–but by using mostly plant materials, via a traditional formulation to fit the patient's individual needs.
It is common for our patients to have safety concerns about the authenticity of our herbs, similar to the acupuncture needles, the manufacturing and distribution in the United States is FDA approved. Furthermore, most acupuncturists using Chinese herbs are also members of the American Botanical Council, this is useful for up-to-date research and any safety concerns on a variety of herbs.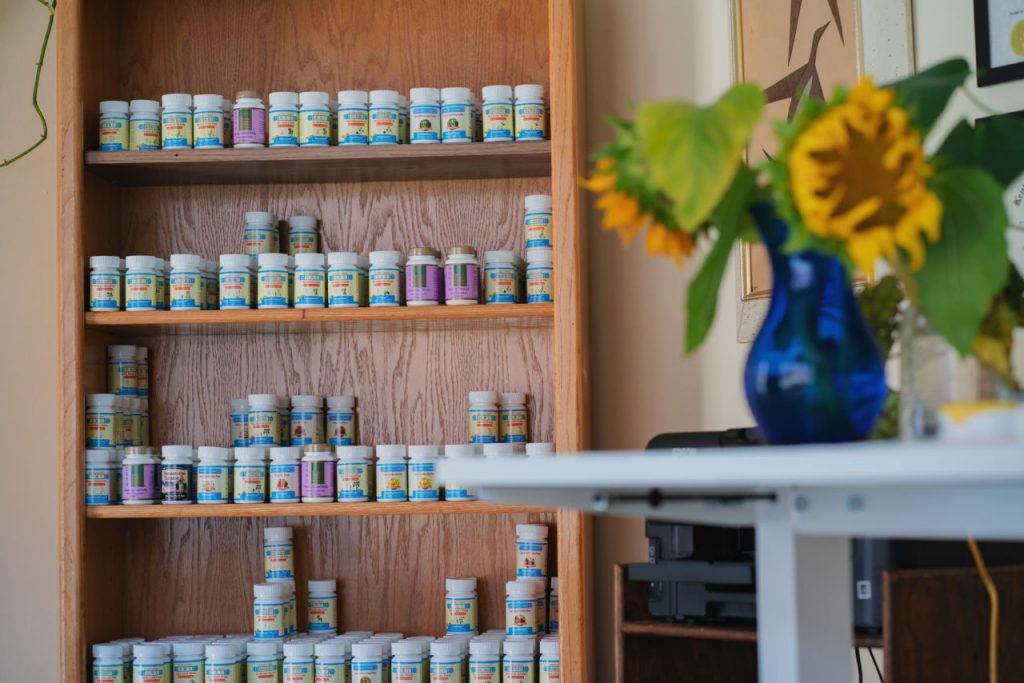 We carry 3 types of ways you can take the herbs: 1) herbal patents – which are popular herbal formulas manufactured in pill or tablets and usually taken 2-3 times a day, the frequency and timing matters; 2) raw herbs – we usually package formulas in brown paper bags, each bag is good for 1-2 days of consumption and these formulas are combined single herbs designed to aid the patient's individual needs. The taste is typically a bit strong, especially if the herbs are bitter in flavor/property. Our raw herbal decoction is typically given as a 10 days to 2 weeks protocol and mainly used for acute conditions such as respiratory pathogens or gastrointestinal disorders; and 3) topical patches and creams – our catalogue is small but we have a couple of topical products for external hemorrhoids and pain relieving ointments and patches. Most recently we started using our own raw herbs for acute or chronic pain like arthritis or any kinds of raised cyst, skin tags, or calcium deposits. 
Lastly, feeling safe about taking Chinese herbs also means diminishing a certain bias towards taking plant based supplements. We still run into the problem of not even thinking about the alternative, because western pharmacology is better at treating certain conditions – well yes and no – but at least at LCA we know exactly what we are prescribing whereas western medications can have too many unknowns that lead to serious side effects.
Take for example, proton pump inhibitors for digestive disorders or synthetic hormones for reproductive treatments, these are two popular complaints that many people seek acupuncture for, when asked what else can we do to help, adding a herbal formula to your routine can help with reducing or introducing a new standard to your daily life.
If you feel like Chinese herbs are something you don't want to ingest, the topical patches can be an approach. Most recently, we started using an "ironing method" similar to using steam to enter the muscles or tendons to help relax and regenerate the pain area. This approach is very simple and can be used several times.
Most herbal prescriptions are in fact taken for a short period of time, and reevaluated as we progress in the course of treatment, similar to acupuncture. For any kind of pathogenic factor we would prefer you take Chinese herbs when the onset of symptoms occur and stop any other herbal formula. Digestive disorders and the reproductive cycle are all symptom regulated but also depend on the severity and duration, this also can factor into how often you should take the herbs. Lastly, just like a seasonal diet, herbs can regulate your immune response to the changing seasons. 
So the winter season is upon us, now is the time to consider warming and supplementing our bodies and at the same time regulating our digestive systems when we consume holiday cheer, try adding Chinese herbs to your treatment plans.